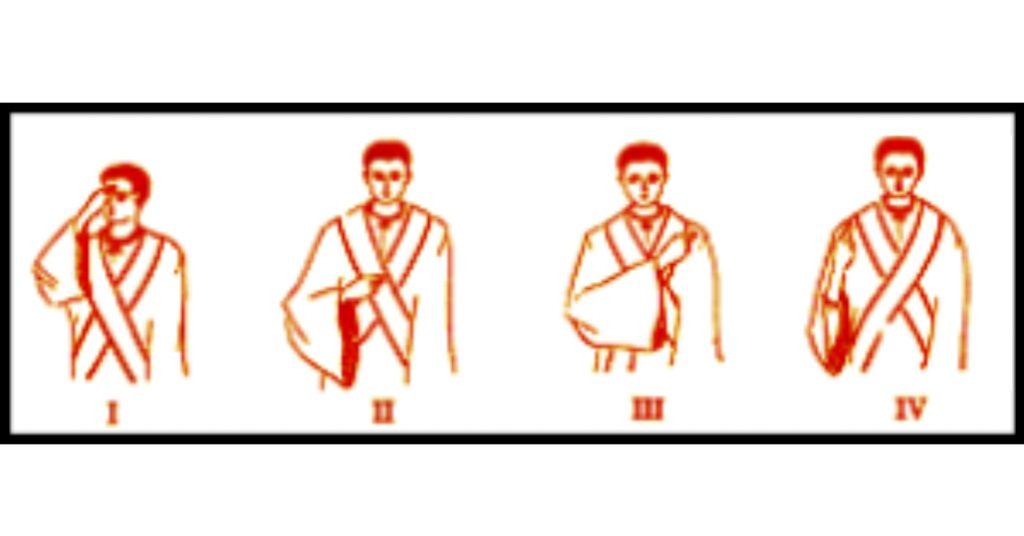 18 For the word of the cross is folly to those who are perishing, but to us who are being saved it is the power of God.

1st Corinthians 1:18
Interpretation
The sign of the cross is an ancient Christian practice of marking the shape of the cross of Christ upon one's self or upon another person or object as an expression of our faith. Cyril of Jerusalem couldn't have said it any better "Let us not be ashamed to profess the Crucified One; let us confidently seal our forehead with our fingers, let us make the sign of the cross on everything, on the bread we eat and over the cup we drink. Let us make this sign as we come and go, before sleeping, when we lie down and when we arise, while traveling and while resting." In this practice, we are in an act of sanctification meaning "setting us apart" our souls, our bodies, and our lives are sanctified set apart for Christ.

What Do The Gestures Mean?
When interpreting the motions we are asking God to be in our heads when touching our forehead, we are asking God to be in our hearts when touching our hearts, and we are asking God to be in all of who we are when we touch our shoulders.
When Might It Be Used?
Anytime! By remembering that we are in Christ's and his cross is with us at all times. During daily life, you might sign the cross when first waking up or going to sleep, during the readings of the daily office, or any time of prayer within the day. During the service, we most open sign when hearing the Trinitarian "the Father, the Son, and the Holy Spirit", for prayers of absolution and forgiveness, and before receiving communion.